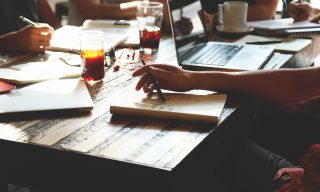 MDS
These are challenging times for everyone and normal life as we know it has paused.
Resources for everyone actively involved in ministry are being updated on this website each week – please check there for anything which might be of use to you.
2021 Appraisal Process update
Here is some feedback from 2019 participants:
"I have found the new MDS appraisal process very easy to understand and complete and I welcome the clarity and direction it has brought to my sometimes vague and varying role."
"The most valuable aspects of the new system for me are being able to recognize all the worthwhile and successful pieces of work being carried out whilst also identifying areas which require development and training."
"I found the process really easy to follow, I think it will make life easier going forward as you can really document all the stuff you're doing at the time so you don't forget about it."
"I found the process helpful in goal setting and establishing exactly what my new role is. "
The MDS Appraisal process is an annual process and should usually be undertaken between the months of July and September. In 2020 this has not been possible due to COVID19 and so we are asking for them to be undertaken as soon as is reasonably possible, to continue the positive momentum established in 2019 and to support the individual into 2022. All completed appraisals should be sent to mdslearning@churchofscotland.org.uk
Your appraisal is an opportunity for you to take stock, to reflect on how you are doing in your role, to receive feedback on your performance and to gain clarity on what your next steps will be.
Further info
Appraisal helps employees to improve performance and contribute to the objectives of the kirk session or presbytery.
It is part of a continuous cycle, not an isolated once-a-year process. It's about:
developing and maintaining a talented workforce;
improving effectiveness;
maintaining standards, by providing positive and constructive feedback;
identifying staff development needs; and
feeding into a cycle of ongoing continuous development.
Access the appraisal form here.
Watch an introduction to the process for MDS here (25 min watch).
Watch an introduction to the process for line managers here (25 min watch).
Here are the MDS core values.
Appraisal timeline can be found here.
Supervision template can be accessed here.