New Opportunity for Funded Retreats in Scotland
Taking the opportunity for a Retreat can be hugely beneficial in the midst of ministry service.  Ascend is now pleased to be able to offer the opportunity to benefit from Retreat funding, for ministers and deacons who have more than 2 years' service in ministry, and for the purposes of Retreat in Scotland.
Funding of up to £250 in a calendar year is now available.
Applications must be approved in advance of submitting a claim for Retreat expenses. Please apply as soon as you know you are intending to take a Retreat using the Form below.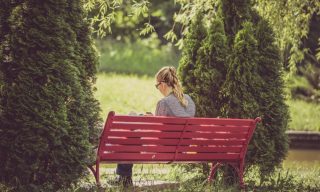 Fund criteria
Ministers and Deacons with 2 or more years' service are eligible to apply
Retreat must be in Scotland
Up to £250 per annum [subject to available funds]
Multiple application in a year allowed up to £250 combined total
Payment reimbursed on receipts via the Retreat Expenses Form 2022
Receipts for travel/accommodation/Retreat itself can be reimbursed [e.g., can be Retreat specific day/course and accommodation can be Retreat house or B&B/Self Catering] within 3 months of completing the Retreat
While we cannot cover the cost of out of pocket expenses, or the cost of resources such as books, we recommend you might want to buy a book to take on your Retreat e.g. 'Invitation to Retreat' or 'Invitation to Silence and Solitude' by Ruth Haley Barton
Retreat funding is for the minister alone
For the Retreat there will be no associated Pulpit Supply/ Pastoral Cover costs.  It is expected that the Retreat should be accommodated as part of regular ministry practice
There is no relation to Study Leave which remains a separate provision
No report is required following a retreat
Any enquiries prior to application can be emailed to pastoralsupport@churchofscotland.org.uk
These Scottish locations offer a special space to spend time: