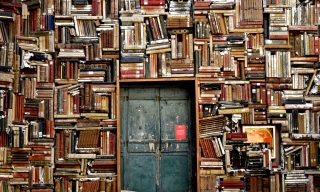 Study Leave
Study Leave is an opportunity to undertake ministerial development as defined by you. We highly recommend a Ministerial Development Conversation to help identify priorities and objectives.
An MDC can be a really useful tool in many situations e.g. if you would like to take study leave, but are unsure how to make the most of that time; if you sense that a season of change lies ahead and would like to explore that confidentially with someone.
MDC is a place for you to be listened to and offers an opportunity to consider how to move forward into all that God is opening up before you.
For full Scheme details please Click here. (Please note, where a period of leave lasts for longer than four weeks, applications should be submitted at least six months in advance)
The Training Team are currently responsible for ensuring that the fundamental aims of the Scheme are being satisfied in any new study proposals being put forward by ministers.
If you have questions about Study Leave please email studyleave@churchofscotland.org.uk
For those Study leave trips involving national and international travel: Please be advised that due to the current COVID pandemic, even if there are no UK or Scottish Government travel restrictions in place at the time of the trip, any "work from home" / "limit contact with those outwith your household" or similar guidance in place at the time must be taken into consideration. This may result in Church of Scotland support being withdrawn should a revised assessment have to be made due to changing picture being presented as a result of COVID.
Should you still wish to proceed with the trip, please note that costs including fees, accommodation and flights etc might need to be met by you as an individual.  We would therefore recommend all bookings are made on a flexible/refundable basis to reduce this risk.