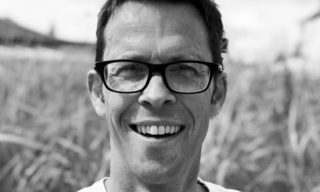 Stuart Matthews
On my nightstand you will find …
A big pile of books that I hope to read and an old fashioned alarm clock/radio which I haven't needed to use for the last 5 months!
A podcast I am listening to is
'The Robcast' by Rob Bell.
A book that has changed my life (other than the Bible) is
'An Altar in the World' by Barbara Brown Taylor.
A TV show I binge watch
'The Last Dance' – a sporting documentary about Michael Jordan.
I follow — on—
I follow Coldplay on Instagram because I think that Chris Martin is one of the good guys!
Music that lifts my mood is­­­­­­­­­­­­­­­­­­
'Father of the Bride' by Vampire Weekend.
One thing I have learned about myself over the last few weeks is
that it is possible to have a holiday in Scotland and for it to be ok 😉