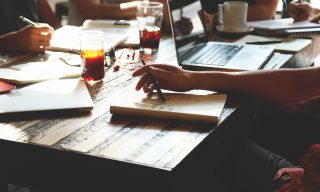 MDS
We are working to build up information relevant to Ministries Development Staff. Please check back regularly to see what's new.
New Appraisal Process
The new appraisal process for 2019 is live from Monday 8 July and you have until 13 September to complete and send it to mdslearning@churchofscotland.org.uk
Your appraisal is an opportunity for you to take stock, to reflect on how you are doing in your role, to receive feedback on your performance and to gain clarity on what your next steps will be.
Further info
Appraisal helps employees to improve performance and contribute to the objectives of the kirk session or presbytery.
It is part of a continuous cycle, not an isolated once-a-year process. It's about:
developing and maintaining a talented workforce;
improving effectiveness;
maintaining standards, by providing positive and constructive feedback;
identifying staff development needs; and
feeding into a cycle of ongoing continuous development.
Access the appraisal form here.
Watch an introduction to the process for MDS here (25 min watch).
Watch an introduction to the process for line managers here (25 min watch).
Here are the MDS core values.
Appraisal timeline can be found here.